Custom Beds for Gulfstream Aircraft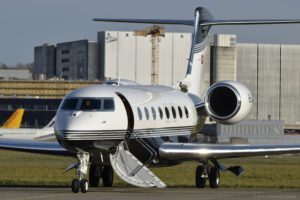 At JetPedic, custom aircraft bedding and airplane mattresses are our business!  If you are having a difficult time finding a mattress or bed for your Gulfstream aircraft look no further.  Our focus is providing custom, luxury sleep solutions whether you need jet plane bedding, an aircraft mattress, or airplane bedding including duvets, sheets, mattress pads and more.  On any type of jet, airplane, or other aircraft it can seem impossible to come up with a comfortable way to sleep, given the odd dimensions and small spaces available to work with.  Our custom jet beds and aircraft mattresses are designed to provide the comfort, support and good night's sleep you would enjoy at home.
Whether you spend a considerable amount of time in the air or only fly occasionally for enjoyment, our in-flight bed and mattress solutions are customized to your unique needs.  Come see why JetPedic is the go-to provider of luxurious sleep systems for those with Gulfstream aircraft.