Top Echelon Beds for Those Long Flights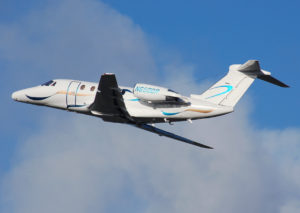 If you have a Cessna aircraft, you may be in search of a custom private jet mattress or plane bed that suits your needs.  Portability is an important factor for many who spend a significant amount of time in the air.  At JetPedic, we provide business aircraft beds, mattresses and bedding for your unique needs.  While you may spend more time flying than you do at home, a comfortable airplane mattress is critical to feeling rested and rejuvenated.  You may travel by air for pleasure or on corporate business matters, but you never need to worry about comfort when it comes to our luxurious jet bed mattresses.
We know the obstacles you face when trying to enjoy rest, relaxation and a good night's sleep.  Whether you are looking for corporate jet bedding or a plane bed designed for the unusual dimensions you often have to work with on an aircraft, we have quality solutions you won't find elsewhere.  Trying to find a jet mattress or airline beds that perfectly fit the challenged spaces and dimensions of tables and chairs that fold down can be difficult.  Our custom aircraft beds provide options that make it possible to sleep as good or better than you would at home.
Whether you are searching for in-flight bedding or a custom airplane mattress or custom aviation bed, we have the solution.  From mattress pads and covers to sheets and everything you need to slip into a deep, comfortable sleep, count on JetPedic for all of your Cessna custom mattress, bed or bedding needs.  Wherever in the world your travels may take you, you can enjoy sweet dreams!  Count on waking refreshed and energized, ready to face the day with our customized JetPedic solutions.